Reports from the Field
---
IMD and the Lundin family re-enforce commitment to "smart sustainability"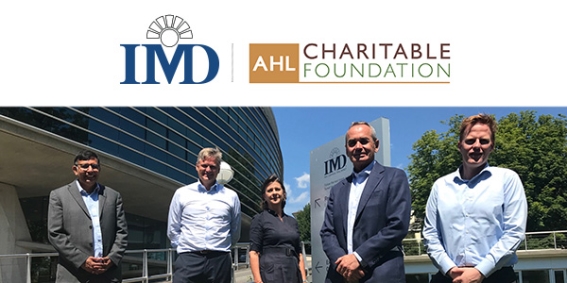 Business is embracing systemic change as it becomes a drivi...
---
---
---
Lundin Petroleum Letter to Shareholders
Dear Shareholders, colleagues and friends,
We are living in extraordinarily challenging times with the spread of the coronavirus, its economic impact and the recent...
---
Lundin Gold Inauguration Event
On November 14. 2019 held an inauguration ceremony for its Fruta del Norte gold project in Ecuador. The event was attended by Ecuadorian national, provincial, and local government authorities, repr...
---
How Oil Production Sharing Contracts Work
In a production sharing contract ("PSC") the host country's government awards to an oil company (or group of companies, typically called the Contractor) the rights to explore in a specified a...
---
Human Potential Realized
The Lundin Foundation is a registered Canadian non-profit organization supported by the Lundin Group of Companies. The Lundin Foundation elevates practices across the Lundin Group, ensuring resourc...
---
ISR Explained
ISR mining has become the industry leading low-cost uranium production method globally – following on from initial use in the 1960s to extensive use at present in Kazakhstan (the world's largest an...
---
What is the Difference Between 2D and 3D Seismic
Seismic exploration is the search for commercially economic subsurface deposits of crude oil, natural gas and minerals by the recording, processing, and interpretation of artificially induced shock...
---
---
The Mokubilo Community Farming Project
The Mokubilo community farming project in Botswana encompasses over 25 hectares and produces and sells cabbage, spinach, green pepper, tomatoes and eggs. The initiative, supported by Lucara D...
---